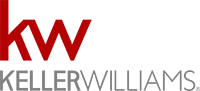 We value personal and professional growth. We accept challenges, set goals, and exceed them. We choose to live purposeful lives. We believe that there is always a way and we never give up. We work hard, and we play even harder. We value people!
Want to join us? We are ever expanding and are always looking for talent!
Are you a highly self-motivated licensed real estate agent, but don't have enough leads to work and could skyrocket your success with the right team? Do you work in another industry or are you getting back in the workforce, and you have a passion for helping others connect with their dreams?
Are you business-minded and looking for the right opportunity to build a lucrative career under the best leadership in the industry? Our most successful agents come from many different fields and industries: pharmaceutical, education, law enforcement, medical, stay at home moms, teachers, etc.
On our team, you will learn how to consistently generate and convert leads into clients, sales, and commissions. While we offer no income guarantees, our business plan equips you with the ability to earn $80K+ a year in this commissions-based role with the full support, technology, and coaching of a top team.